An analysis of Louisa May Alcott's Little Women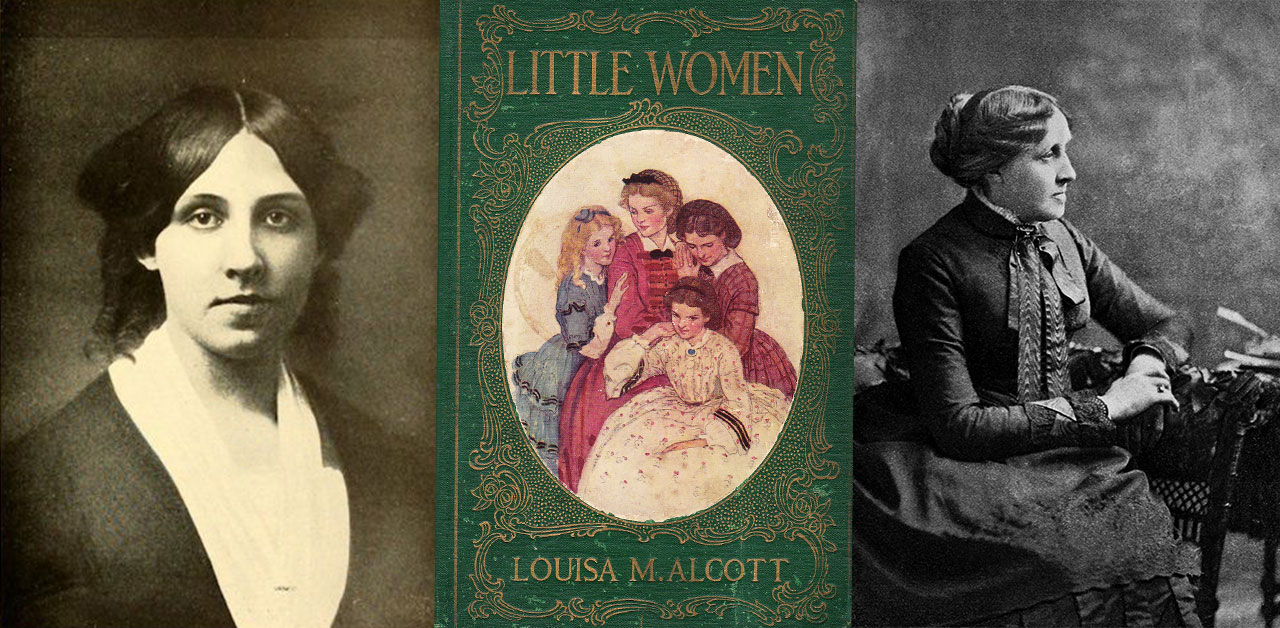 We read books to get imagination, inspiration, motivation, and a means to escape reality. At times, the written words affect us so much that we are too influenced by it, and to the extent that we relate to it so much that we consult the characters for advice and their approach to the same problems that we face.
Though women write some remarkable breakthrough stories about impressionable and bold female characters, my favourite is Jo (Josephine) March in Louisa May Alcott's Little Women. Little Women delves into the everyday lives of four sisters who we see nurtured from careless teenagers to responsible adults. The story highlights the nitty-gritty of domestic life, the role family values play in our lives, and its importance in a woman's life. Towards the end, the story makes us think through the characters- what's more important to women- a successful career or an enriching family life?
Published at a time when world was evolving and challenging
Little Women by Louisa May Alcott was published in 1868, a time that was evolving and challenging for the world. The storyline was set against the backdrop of the American Civil War, and the characters in the book were women-centric. Alcott's women were very distinct from each other, yet similar and relatable because many aspects of the writing were originally derived from the author's personal life.
The themes explored in the story start with the March sisters being teenagers struggling and adjusting to their lives and finding joy through everyday nuisances. Their father, a captain, was deported to the battlefield to fight in the great civil war. It is their mother who guides and nurtures them to become respectable American young people. The journey begins when they are teens, and the story ends with a fitting conclusion to their adult lives. 
Sisters' character and challenges
Meg – The Epitome of Responsibility
The eldest sister is Meg, who is described as beautiful and is endowed with running the house. Since the beginning, Meg is the typical woman who everyone likes as she possesses domestic qualities. She loves to cook, do household chores, and aspires to have a happy life. She dreams of leading a luxurious and materialistic life and eventually settles down with his love interest at the ripe age of twenty and becomes a mother of twins. An absolute contrasting character is her younger sister Jo, who is described as an ambitious, selfish, and tomboy girl who loves writing. Jo is everything that was contradicting regarding a typical 19thcentury girl. She's bold, has high aspirations, and is determined to achieve her target. She is not interested in love per se because when her neighbour, Laurie, declares his love for her, she remains unaffected. 
Jo – Bringing Boldness Back
Jo's character gives us a fresh perspective, and it's her boldness which we as readers love and ultimately aspire to. Jo is a short-tempered fifteen-year-old girl who is indifferent to domestic life. Unlike Meg, who has a more homely vibe, Jo is blunt, opinionated, and likable but condescending. 
Jo's character, which was in sharp contrast to the time or the era when it was written, makes her character so powerful and strong. She opposed traditional norms which a normal woman is expected to follow. Eventually, Jo realizes her dreams; she also acknowledges how important romantic love and having a family life are.
Beth – Artist of the House
Jo's relationship with her younger sister and the third child of the March household, Beth, is what brings out the feminine side in Jo. Of the three sisters, Jo's relationship with her is the most lucid one. Beth, whose storyline is loosely based on Alcott's sister- Elizabeth Sewall Alcott's life, is the one who is closest to her. Sadly, in the book and real life, Jo loses her. Though Jo is what Beth never aspires to be- Beth is ambitionless, lacks any motive to lead a fulfilling, materialistic life. Though like Jo, she is also inclined towards the artistic side of life; Beth loves music, and is fond of the piano; Jo is more demanding of life. It's when Beth is unwell that we get to see the caring and traditional feminine side of Jo. Beth's illness instills a demeanor of calmness in Jo and leads to her character development.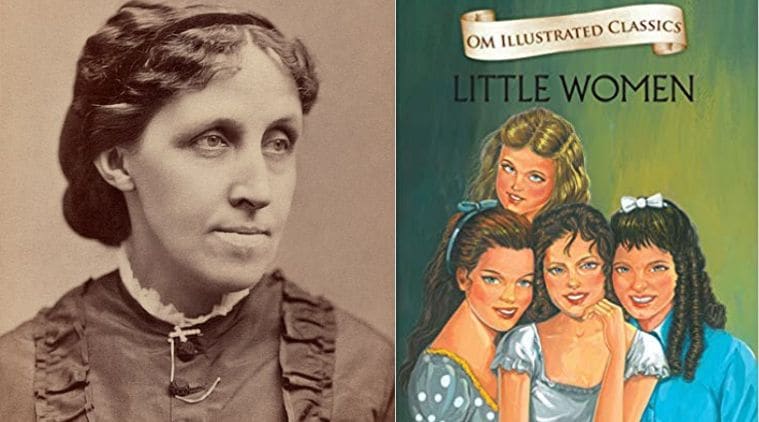 Amy – Living the "My life, my rules!"
Amy, the youngest of the March household, is very conflicting. They fight occasionally. Alcott has built her with poise and aristocracy, so readers, whose favourite is Jo, are typically varied about her. Amy is a snob and is obsessed with the mentality of the upper class. She's beautiful, has an artistic sense of knowledge, and very likely has Jo's sense of ambitions, but she restricts herself. She is more interested in paintings and art and talented; she contends, with family life. Unlike determined people like Jo, Amy settles down with Laurie.
Readers' favourite sister?
So ultimately, it is Jo who squares down as our role model of a strong-willed woman in the classic, though Amy is equally eligible. Jo is everything that a regular 19thcentury girl is not. She worked hard from her teens and is determined that eventually, she will become a writer. Jo is sensible— when she comes in contact with a situation in her work life, she immediately retracts and knows that integrity and truth aren't for sale.
I love Alcott because she did not succumb to the traditional love story and allowed Jo's character to have an edge. Instead of agreeing to marry her best friend Laurie, Jo settles down with a fourteen-year-old man, not because of money or fame, but because she values ethics more.
Again, this is a sharp contrast to the times in which this story is based. In the 19thcentury it was looked down upon to marry someone older than one's age. In this way, we can go on to state that Jo's character was challenging societal norms. Unlike her sisters, Jo did not give up on society's expectations and ultimately married for love, not more material gain.
Eventually, she ends up having a career and family life, which is a romantic closure to the story and is what makes us look up to a strong-willed, flawed though a relatable character like Jo's. Alcott has said that most of her life and decisions served as a basis for Jo; Alcott remained unmarried. Maybe Alcott did want to stress the topic of how important it is for a girl to get married and start a family because all the sisters eventually got married.
Alcott's Life Reflects These Stories
There are many things we can imbibe from Alcott as well. She truly served as an icon in classic literature. Alcott's early life made her realize the importance of money as she saw poverty first-hand. She went to work at a very early stage and performed various roles. Devoid of education, she turned towards writing to express herself, and that's why we relate to Jo's character with her so much. At times it feels like we are reading Alcott's autobiography. Many of the writings are based on her life, which increases her credibility among her readers.
Alcott's life was full of upheavals. Though her birth was in poverty and remained void of material benefits, her death was glorious and marked an end to one of the many feminist figures that the world was about to discuss for decades. She chose a life devoid of domesticity; though she did adopt her sister's daughter after her death; till her last breath, she remained independent and single.
She served as a pioneer of women's voices, giving a fresh outlook on the 19thcentury era. She was an advocate of gender equality, and her novels and short stories served as her voice to spread awareness about women's mindsets and philosophies.